Hi all...I am getting rid of my Microlights and LEDs....I have the following for sale:
1 Pair of Inovas with RGB strobe LEDs
1 Pair of Aqua Photon Freedom - Only a few months old. (shown on half-power)
1 Pair of 6 function Max Lights
1 Pair of 12 Function Max Lights - BRAND NEW!! Never USED!!
All are in excellent condition...uncut are for any type microlight; cut are for the Inovas.
Also included are 2 RGB strobe LEDs (uncut), 2 RGB Rainbow Ribbon/Fusion LEDs (uncut), 2 Cyan LEDs (uncut)
2 Ocean green LEDs (cut), 2 PGB (purple/green/blue) Strobe LEDs (cut), 2 RGB Strobe Micro-Dots (cut),
2 true green LEDs (cut), plus as a free bonus I will include some premium diffusers and 2 - 6 function LED Poi Sticks.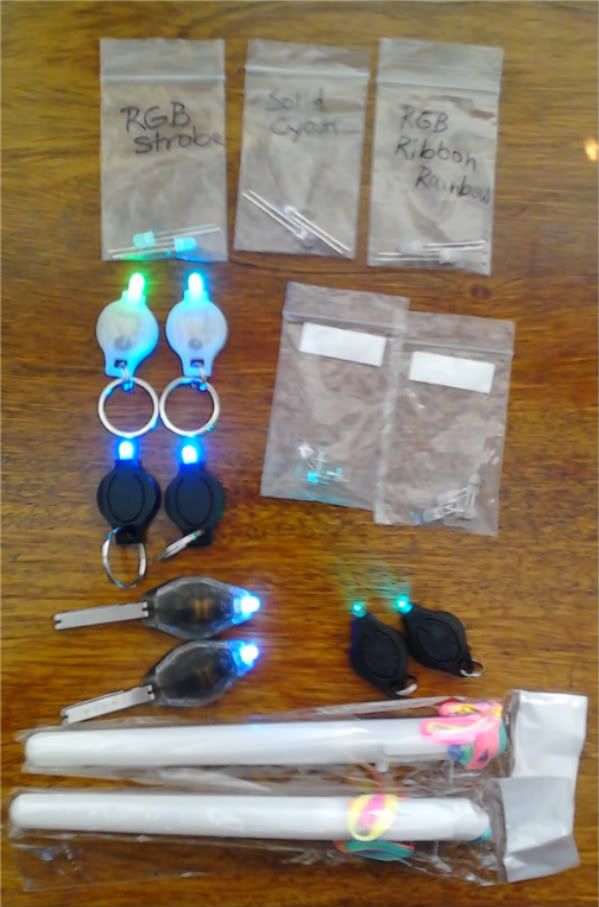 Asking price for everything is $55
OR best offer

....includes flat-rate shipping in the USA.

Or local pick up in South Florida ( Dade / Broward area ) 754-244-7767


I only accept PayPal. Or cash for local pick up.
PM me here or send me an email: soflabob@lycos.com ( same email to send payment to PayPal )
Edited by got glow?, 22 March 2011 - 07:20 AM.