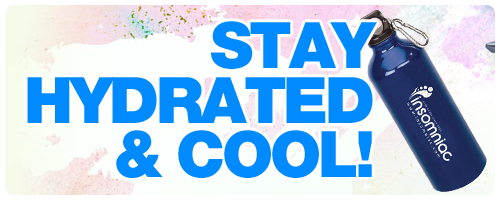 In a sad state of affairs, another young life was lost with the recent festivities of another incarnation of the Electric Daisy Carnival. Moments ago a young man was confirmed to have passed in a festival full of life and enjoyment at this year's EDC Dallas.
Pasquale Rotella, CEO of Insomniac Events, released the following statement:
"Our condolences and deepest sympathy go out to the family and friends of the man who passed away tonight. To go from a moment of happiness and enjoyment, to the loss of life, is very heartbreaking. We would like to ask everyone to keep the concertgoer and his family in their thoughts and prayers. Along with the independent local promoters in Dallas, we will work with the authorities to understand how this tragedy occurred."
While we do not condone the usage of substances, we maintain a viewpoint that promotes responsibility. Please do your very best to watch out for your fellow man and notify the proper personnel if you see anything worrysome. With EDC Las Vegas coming up next weekend it is imperative that we look out for one another to avoid yet another tragedy.
Please make sure you hydrate properly, but do not over do it. With temperatures rising during the summer months, it can be a bit overbearing. Avoid dehydration by drinking drinks high in electrolytes and make sure you watch your alcohol intake.
This is the third festival related death this summer after last weekend's Bonnaroo held in Tennessee, which are also believed to be caused by a mixture of heat and substance use.
Edited by zin, 19 June 2011 - 03:20 AM.